Winter Fruit Tree Workshops
Join us for two Winter Workshops in 2021 - Covering both New & Established Fruit Trees
We're expanding our regular fruit pruning demonstration to include both new and established fruit tree plantings. There are two different locations this year, for Session 1 we'll be at the nursery, with Session 2 on-site at Roimata Food Commons in Woolston.
Session 1, July 24 2021 – Planting New Fruit Trees
$10 per person. Visit us at Southern Woods for the first of our winter fruit tree workshops.
With many years of experience, our in-house expert Devin Westley will take you through what's required to get your new orchard established. Suitable for gardeners of all abilities, the sessions will cover the essentials of selecting and planting your new fruit trees. We'll cover species suitability, soil preparation, first year pruning, staking, disease prevention and more.
Tool expert Stu Reid will be on hand to provide tips on selecting and maintaining your tools, and our friends from Intelligro can answer all your soil & mulch questions. We'll have free barista coffee available for those with re-usable cups, plus a great selection of winter fruit trees in the plant centre.
60 mins with seating available. 9am and 11am sessions. Places are limited, registrations are required.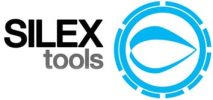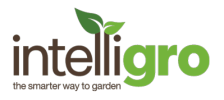 Session 2, July 31 2021 – Maintaining Existing Fruit Trees
$10+Booking Fee per person. Meet us at Roimata Food Commons in Woolston for the second of our winter fruit tree workshops.
The second part of our workshop series on the 31st of July will see us out in the field at Roimata Food Commons – a community-led garden in Woolston.
This incredible community garden provides the perfect backdrop for an up-close look into managing your existing fruit trees. Join expert Greg Quinn, he'll cover pruning and maintenance tips in-situ on a wide selection of tree species.
There will be plenty of insightful tips and tricks throughout the session, and time for open-questions at the end.
90min session at 2pm. Bring warm clothes and practical shoes. Places are limited, registrations are a must.
All proceeds from this session will go to the team at Roimata.