Green Laneways in the heart of Christchurch.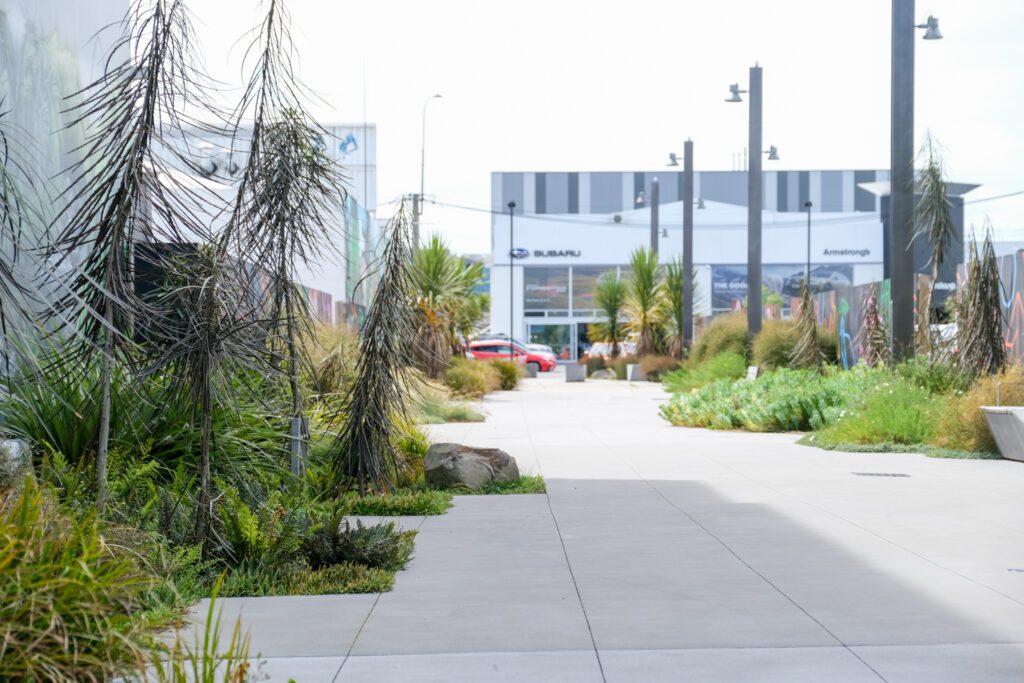 We're proud to have supplied plants to one of the Ōtākaro anchor projects, The South Frame. The garden-lined laneways run between Tuam Street and St Asaph Street, from Madras Street to the east and Antigua Street to the west.
With 2800m2 of gardens filled with over 20,000 plants and 99 trees, the project featured an extensive native planting palette with local bio-diversity and eco-systems at the forefront of the design brief.
Southern Woods worked closely with landscape architects Jasmax and contractors City Care to deliver the multi-year project.