Pickable Perennial Border Workshop
Join Nicky & Sarah for an evening of Perennials.
Wednesday, 6th December 6:30-7:30pm
Join us for the "Pickable Perennial Border" workshop, an evening talk with Nicki from Birch Hill Flower Farm & Sarah Mason on showcasing how you can use perennials from your own garden to make amazing flower arrangements for Christmas.
This workshop will get you creating your own bouquets and posies straight from the garden, utilizing the sustainable beauty of perennials.
Our expert, Sarah, will guide you through the intricacies of cultivating perennials in the Canterbury region, covering critical aspects such as site selection, soil suitability, and strategic planting for year-round appeal.
Alongside, our arrangement specialist, Nicky Paul from Birch Hill Flower Farm, will demonstrate the art of composing stunning floral pieces.
Whether you're looking to enhance your garden's versatility or craft thoughtful, homegrown gifts, this workshop will equip you with the knowledge and inspiration you need.
Interested? Book using the button below. Places are limited.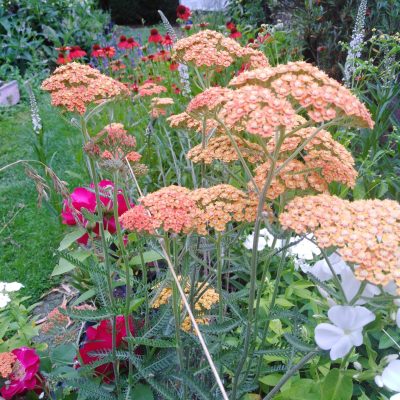 About Birch Hill
My name Nicky Paul I own and run a boutique North Canterbury seasonal Flower Farm called Birch Hill Flower Farm.  This started as a side hustle back in 2020, it is becoming more than that now.  I gave up my full time job in March of this year to enable me to concentrate more on the farm.  Having said this, I am still working off the farm part time to supplement my income.  I'm now in my 4th season and I am constantly falling in love with this flower farming venture I have undertaken.  See more on instagram, facebook and www.birchhillflowerfarm.co.nz
Sign up using the button below
About Sarah Mason
Specialist perennial grower Sarah Mason from Millwood Nurseries will be discussing how you incorporate perennials to provide zing and colour into your garden!